Our Story
Step into the world of German language learning with our live online German classes
Our team, with a deep passion for languages and cultures, has traveled to over 50 different countries, embracing the richness of diversity. We have found our calling in teaching German to individuals across the globe. Combining our experiences and expertise, we have crafted an exceptional platform that offers the best online German language courses. From customer service to finance operations and strategic planning, we are dedicated to providing you with an optimal learning experience at Latogo.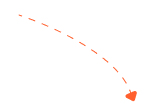 Our Story
It's a live learning platform for students and teachers.
At Latogo, our goal is simple: to make your German language learning journey joyful and successful. With a passion for teaching and a love for languages, we've built a renowned online platform. We embrace innovation to provide exceptional German courses that inspire and educate. Join us in the digital revolution of education and experience personalized language learning with Latogo.
Why We?
Privacy & Security
At Latogo, your privacy and security are our top priorities. We have implemented robust security mechanisms to safeguard our students and their resources. Our site-wide and privacy policies are designed in strict compliance with the General Data Protection Regulation (GDPR). You can trust us to prioritize the protection of your personal information and ensure a safe learning environment.
The Experienced Team
Our dedicated team is committed to serving the global German language community, providing support and guidance day and night, seven days a week. Our team consists of highly skilled and native-speaking teachers who are passionate about nurturing students' love for the German language. With their expertise and innovative teaching methods, they empower students to gain confidence and achieve fluency in German within a remarkably short time.
Win Huge Referral Rewards!
Spread the word about Latogo and earn grand rewards! When you refer students or groups to subscribe to our language learning courses, you'll enjoy exciting monetary benefits. But that's not all - your referred subscribers will also have access to customized language courses tailored to their needs. It's a win-win situation for everyone!
Certified Curriculum
Achieve a certification aligned with the CEFR (Common European Framework of Reference for Languages) standards for levels A1 to B2. Our courses provide comprehensive preparation to help you succeed in official exams. While we do not administer the tests ourselves, our experienced instructors will guide you through the necessary skills and knowledge required to excel in the certification process.
New Courses
Meet Our Head Instructors
Our head instructors make the online German language courses interactive, interesting, focused, and life-relevant.